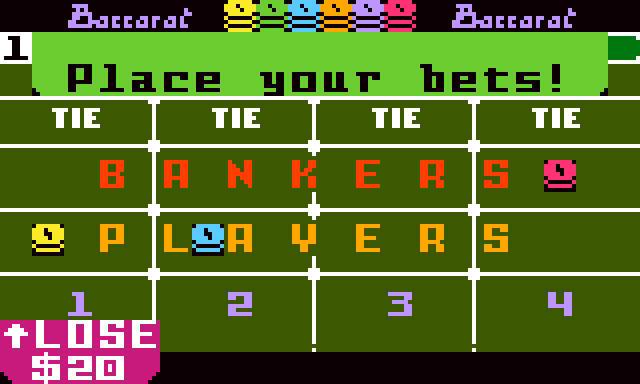 Bring high roller action to   anywhere you play Intellivision©!
One or two players against the house in a high stakes game! Rules are identical to Monte Carlo rules. If you "win", you can carry your pretend winnings from one game to another. Keep in mind you'll need to be sharp to outplay the computerized dealer — he knows what he's doing!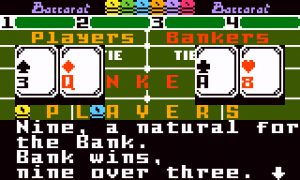 Intellivoice enhanced.
ECS music enhanced.
FOR COLOR TV VIEWING ONLY